Developing an online store for the new boutique for modern and unusual jewelry – Semando
Semando is a new brand for modern jewelry inspired by female beauty and the creators' desire for women to be braver in their choices, to go out of their comfort zone. Their goal is to make their clients feel modern, wearing only trendy jewelry, but not to ignore their individuality. For this purpose, they impose a new model of shopping that has not yet been implemented in Bulgaria – the so called "fast fashion". The jewels are modern, made of base metal and are suitable for everyday life as well as for special occasions. They are fully accessible to young Bulgarian girls, and this is evident from the slogan of the brand – "It does not take hundreds to look like millions".
Semando puts the accent on jewelery for instant expression of fashion trends, but does not forget the woman's individuality and elegance. On the website you will not find products that were modern and worn a few years ago, but only the latest products on the market. Another relatively new policy for the Bulgarian market, which the brand presents, is free packing and delivery. Semando packs your products in a lovely box and delivers to a location of your choice for free.
What is our role?
We have created an online store (that meets the latest trends) for the brand on one of the most popular platforms – OpenCart. We chose OpenCart because the platform has a good modular structure, provides a wide range of possibilities, and also has a convenient and intuitive user interface with easy navigation. It allows retailers to manage their shop easily and independently too.
We added a blog to the website where visitors can read interesting articles from the jewelry world – latest trends, style related ideas, curious facts and events, and more.
Since the brand is well… brand new, we have not only made a whole new website for it, but we also built a brand identity, created a logo and an innovative and responsive design, suitable for the brand's purposes.
Some of the features we put on the new Semando website:
We integrated the online store with various modules including:

Integration with ECONT and creation of automatic bills of lading;
Integration with Braintree;
Our NameDay module.

The website has both a Bulgarian and an English version;
Social share buttons to each post;
Integration with all social networks, including Pinterest, LinkedIn and Google+
Completing a single-page order with quick checkout
Ability to subscribe to the special newsletter;
Adding Zopim Chat – a free chat for clients, through which they will be able to ask the site administrator questions in real time;
A size table for the different products and detailed information about them;
The "drop a hint" function – Semando notifies your loved one via email which product/s you liked and would like to own;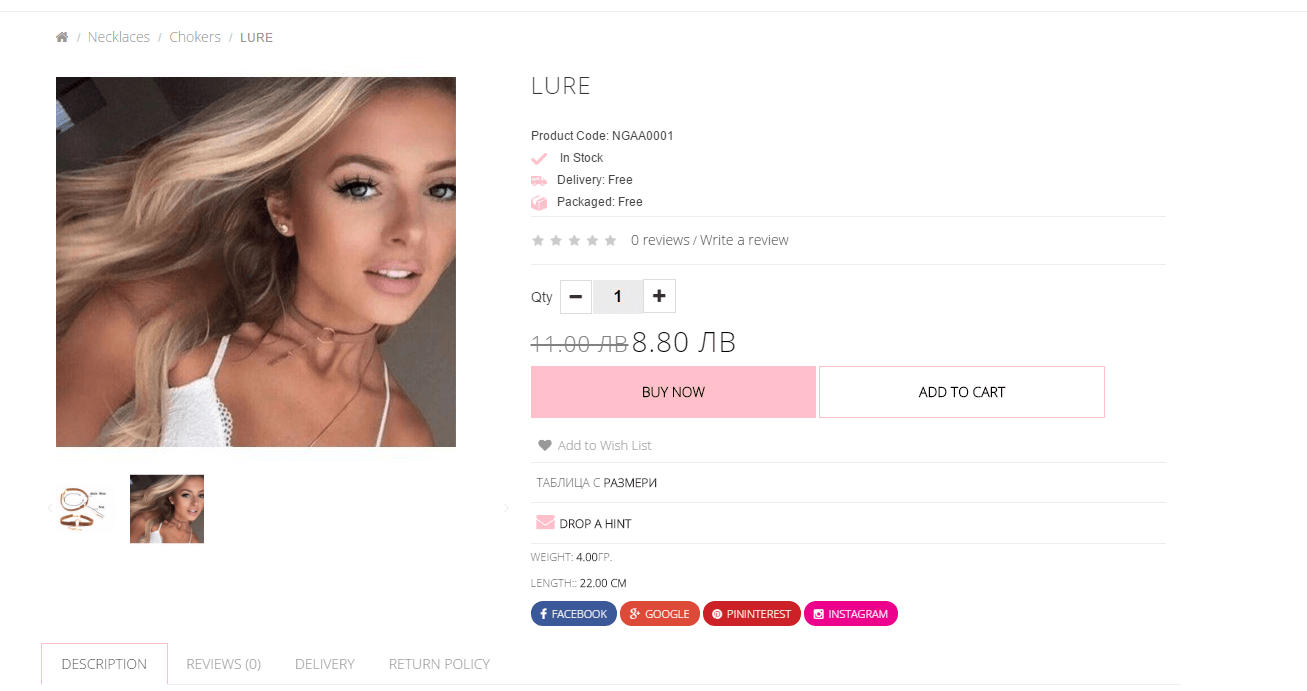 Numerous filters that make our search more articulate and accurate;
Added an SSL certificate;
Created an interesting 404 page;
On the homepage we can see the created banners and sliders with the latest information and promotions as well as categories with the latest and the best-selling products. Below the last three articles from the blog are displayed.

Tendrik also does the brand's overall digital marketing. Including:
SEO – optimizing the website's content, adding meta titles and descriptions;
Social media marketing;
Facebook advertising;
Dynamic advertising.
Facebook Store – we also added the option to shop directly from Facebook for even greater convenience of Semando's customers.
For the opening of the online store, Semando decided to complement its future clients and offer an exclusive 20% discount on their products!
You can visit the online store at the following link: https://semando.com/
If you like our projects and would like to use our services, do not hesitate to contact us.