Why should we choose OpenCart for online store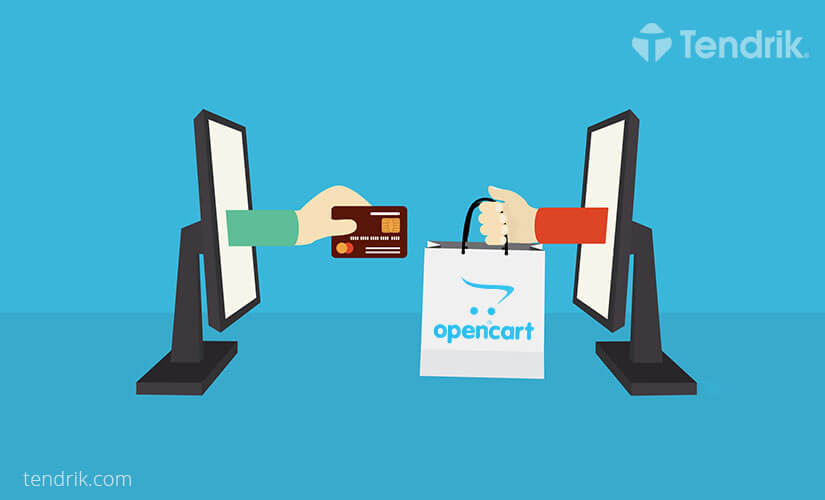 You have a product or an idea for an online store, but the only thing you need right now is a strong foundation for it?  Probably the first thing, which comes to your mind is that you'll need a developer (or even a magician), who will have to write in code every functionality that your dream of. But you are wrong – there is a better, faster and cheaper way to build your online store – OpenCart.
Why OpenCart?
OpenCart is very flexible, easy to use, open-source platform for building online stores. With its help you can quickly implement your idea, easily make changes and extend the functionalities of your web store, based on your business needs. Thanks to the variety of plug-ins, your e-store can become your most important online marketing tool. Of course, your choice of plug-ins isn't limited only to those available – creating new plug-ins and extensions for OpenCart is quick and financially beneficial, especially if you choose an expert in the area.
Moreover, OpenCart is suitable for almost any business. Even if you are a start-up owner, a longtime merchant, who wants to extend his business online, or an online retailer of perfumes, фасхион, lighting accessories or even healthy bio food – it will give you a flexible and efficient mean to increase your online sales. Your OpenCart store can support thousands of products without affecting the structure of the code or causing any additional maintenance costs. The product catalog is managing easy and effective and you can see detailed statistics about your orders at any time. You can manage your product catalog easily and effectively, while generating and analyzing detailed statistics about your orders at any time.
One of the OpenCart's main advantages is its multiple language support. No matter where your customers come from, your web store can work in a language that is relevant to your target market, which will subsequently increase the customer's engagement with your brand.  Even more – the platform allows you to work with multiple currencies as well, increasing the customer experience in any part of the world.
OpenCart + SEO
When you choose an ecommerce platform, you're need to research whether your choice will enable you to execute your SEO strategy fast and smoothly. But most definitely – if you bet on OpenCart, you'll save a lot of energy, time and money on your SEO.
Some online sellers are worried about the fact that OpenCart is not SEO optimized by default. But there is no need to panic – not a single ecommerce platform is fully and magically optimized by its own. While some platforms require hours of work, for others (just like OpenCart) you can choose the plug-ins you need for your online store's SEO. However, they aren't going to replace the human factor, yet they drastically help you to make your SEO work in jest a few minutes. One of the best solutions in this direction is SEO MegaPack.
What makes OpenCart better than its competitors?
OpenCart is among the most popular ecommerce platforms, while it battles for more market share with other names on the market like Magento, PrestaShop, and WooCommerce. Another possible solution is the SAAS (system-as-a-service) platform like Shopify, where you have monthly subscription fees. However once you stop paying, you online shop will stop existing and you don't have the flexibility to modify the platform.
Users often feel the need to choose between Magento and OpenCart, based on the fact both of them have a lot in common. Magento, just like OpenCart, is free and open-source. For both platforms, you will need hosting, domain and SSL certificate, in order to protect your users' confidential data. OpenCart and Magento are platforms, suitable for small and medium online stores.
But considering all these similarities, you probably wonder why OpenCart is better than Magento. The latter is less popular among regular users, who want to swiftly build an online store. Magento is difficult to manage, and the price of a Magento-based e-store is a lot higher than what OpenCart developers will offer you.
Search engines optimization is another reason why OpenCart is a better choice. Magento's clients often complain about the difficulty to rank well in search results. Additionally, they need some advanced programming skills if they'd like to make some changes on their e-store by themselves. This is a rather huge concern for those customers, who'd prefer quick and easy alterations.
All of them chose it
There are over 307 000 active online stores around the world, which are based on this platform. Thanks to its agility and rich set of functionalities, it usually sits at top of any webmaster's list of platforms. OpenCarts's advantages enable small, medium and large online stores to better manage their businesses, which makes it a radically better choice among the rest open-source solutions. Based on data by Superhosting (major hosting provider in Bulgaria) , as little as 1,36% of all Bulgarian web stores use Magento, while 4 times more (5,48%) have chosen OpenCart. This puts OpenCart to be a leader in ecommerce platforms in Bulgaria. By choosing the platform you can guarantee that even if you change the software company, you can easily find another OpenCart specialist.
If you want to be among the many overachieving online businesses, trust our experience and expertise with OpenCart for building your online store!