New corporate website for "Saint George" Hotel
Hotel "Saint George" is located in Vitosha Park, Simeonovo and provides a full range of professional services. It is suitable for travelers who want to be close to all the major sights of our capital but at the same time far from the hustle and bustle of the city, as well as businessmen, entrepreneurs and families. It is perfectly suited for business trips, seminars and team buildings.
Tendrik did a complete re-design of the hotel's website that is consisted with the current trends in web development in order to provide those willing to visit the hotel a place full of detailed information, user-friendly interface and easy navigation.
The new website of the hotel is built on WordPress, which has been a market leader right from its launch over 12 years ago. Through it and the wide variety of features and possibilities it offers, we have established a website that complies with the requirements of our customer and its clients.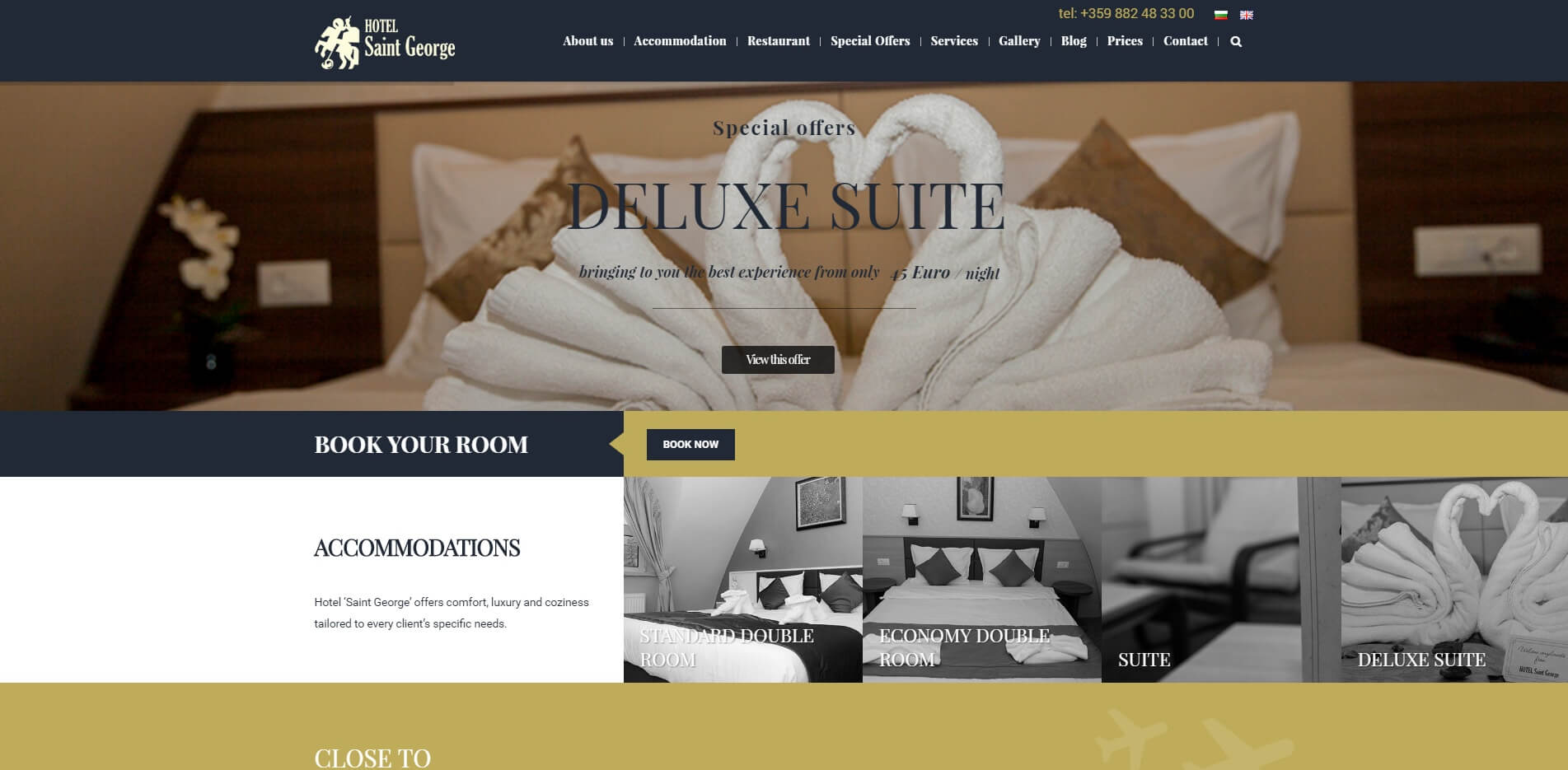 Why did we choose WordPress?
WordPress is the tradition starter in this industry and currently continues to be the market leader. It is based on themes and plugins. The platform is known for its simplicity and the ease of working with it. It offers freedom of choice and numerous opportunities for website design and functionality.
For the specific needs of our client we created:
Responsive design that does equally well on all devices;
We optimized the website's content in order to help with its better indexing in Google;
Multilingual website – Bulgarian and English;
Possibility of booking or inquiry over e-mail;
We've enclosed the hotel's restaurant menu including prices and descriptions;
Innovative design, including: slider, depicting special offers; testimonials; several galleries; the ability to subscribe to a newletter; link to the hotel's page on TripAdvisor and Booking.com; the exact location of the hotel and its proximity to the most visited places in the capital, as well as local weather and temperature.
Additionally, we created a blog for "Saint George". The presence of a well-kept blog to the corporate website is indicative of better working practice and better indexing in Google.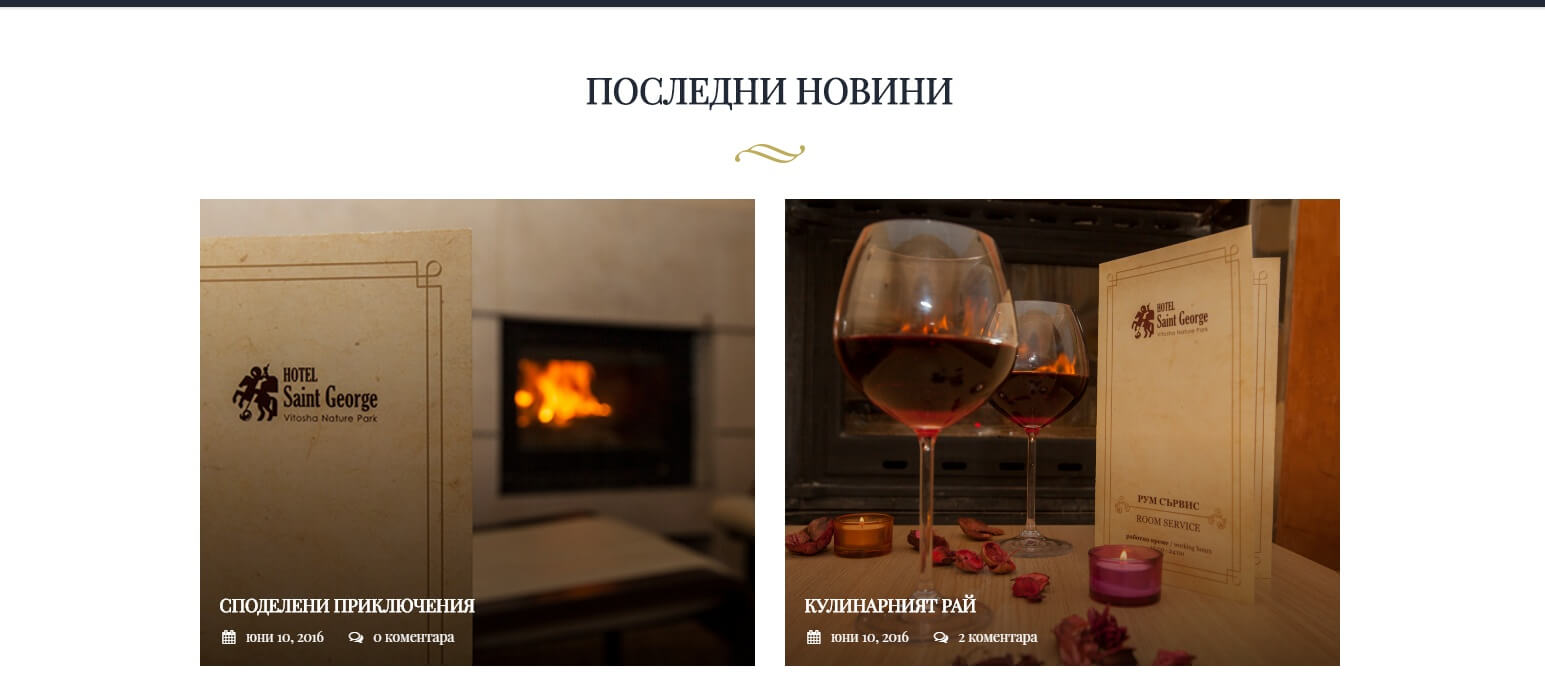 You can visit the hotel's website here: https://hotelsaintgeorge.bg/home/
If you like our projects and would like to use our services, don't hesitate and contact us.