Econt is a Bulgarian courier company, founded in 1997 in Rousse. Currently the company has the biggest distribution network in the country – it has developed a network of offices that cover basically the whole country. Also, at the moment it develops and expands its network outside Bulgaria – mainly in the EU. It is preferred not only because of its many offices and innovative decisions, but because of the fact that the shipment is received the next working day. Moreover, they are working with cash (and paying after the delivery) – which is the most preferred payment method in Bulgaria.
What exactly is the process of shipping?
Managing an online or offline business, there's a high chance you need a courier to send your products to your clients. We recommend reading the courier companies' offers carefully before contacting them, then asking for price specifics and then making your choice. We will look at the collaboration with Econt, being one of the most preferred and the biggest courier companies in Bulgaria.
Of course, we don't need to specify that in order to work with Econt, one must have a signed contract with them, right

After we have that contract, we will receive an username and password for their virtual office.
From there we can create a bill of lading and use couriers.
*If you just want to see the layout of Econt's virtual office, you can do this with a specially designed demo account.
Account Data
demo
demo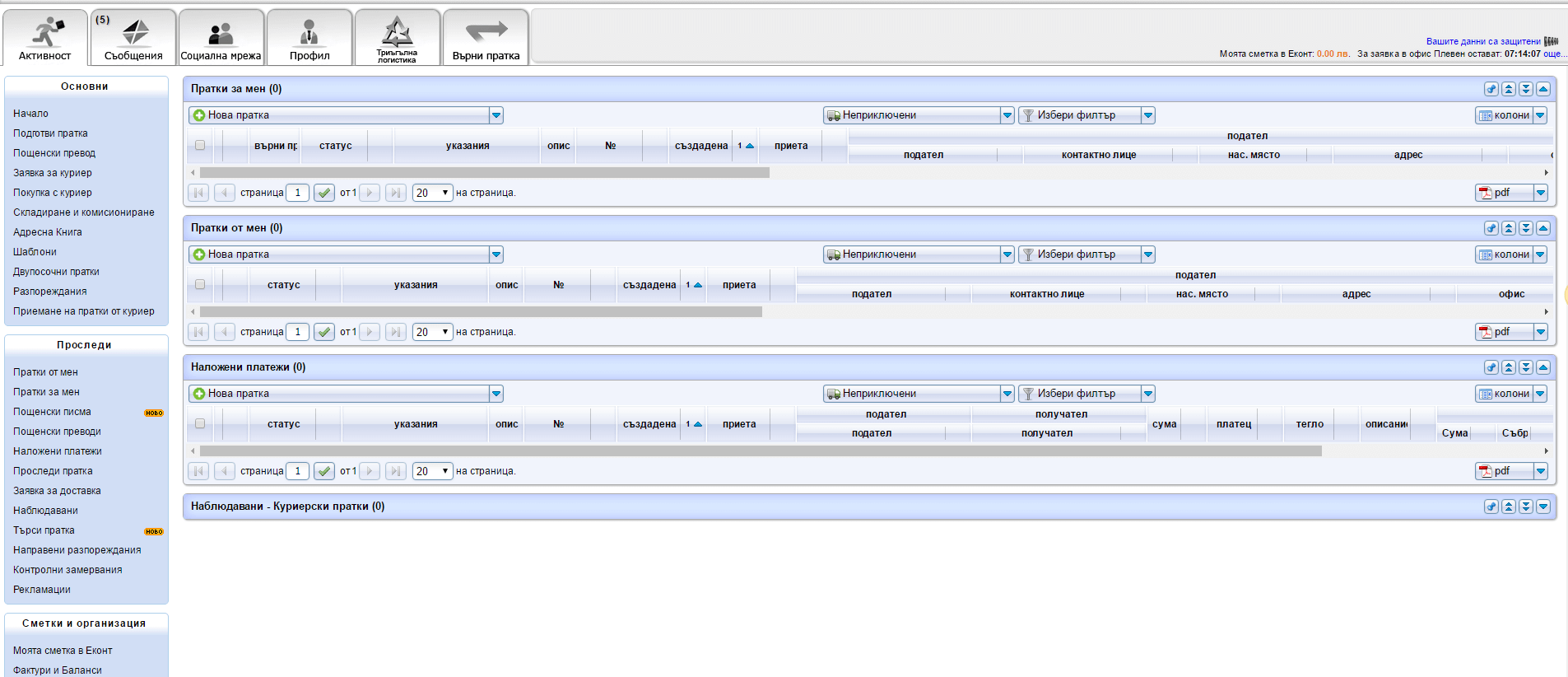 We choose "prepare shipment" and then "new shipment".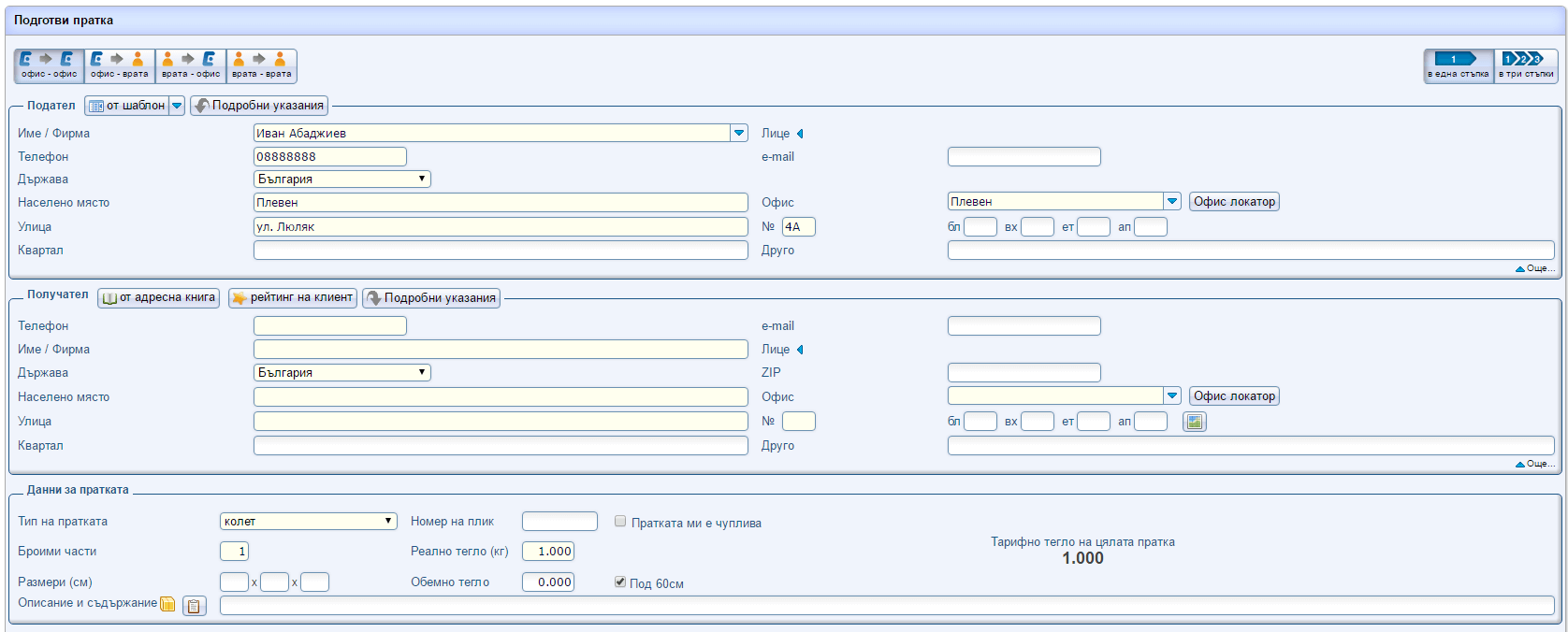 Then we should fill in our data (the sender), the recipient's data – name, address, telephone, address or Econt office to which it should be shipped, and lastly data about the shipment itself – weight, price, comments and so on.
As you can see, this is rather time consuming. If you have just 1-2 orders a day, it should not be a big deal and you will be able to easily manage. But let's imagine you have roughly 30 orders a day – if we assume that completing the data for just one order is about 5 minutes, then 30 orders will take more than 2 hours. And that's just for the bill of lading. Then you have about the same amount of time to pack the products and prepare the shipment. Also, if we do the whole thing manually, the chance we make a mistake is a whole lot bigger. This is the reason we decided to create a delivery method, that will raise your productivity levels by 80%, free up some of your time and give you the opportunity to tackle other more important and interesting tasks.
The module we've developed is called Econt Shipping Generator.

It is basically a table with all of the orders and a filter with which we can quickly find a certain order or a customer. We also have a button with which we automatically update the list of Econt offices, so that our list is up to date.
Creating a bill of lading
When the client makes a order, he gives us all the needed data to prepare a bill of lading – we just don't need to write them again and again and again. With the help of the module this is no longer difficult and time consuming – we choose the client, then "delivery" (where we choose if the delivery is to a personal address or an adress of an Econt office). If we choose personal address, the system just takes the address this client has given and copies it. Then after pressing Generate, in a new window we can see our bill of lading. All that's left is to print it. If we choose an Econt office, we are given a drop-down list with all of Econt offices, from where we choose the most convenient one for the client. With this module, we save up to 80% from the time it takes to do the work.
This is the way our bill of lading looks – one we can print, put on the package and give to the courier.
The integration is happening thanks to Econt's API. Not all companies have such technical department and can spend as much money to provide such automated integration. That is yet one of the many reasons Econt is one of the most preferred company amongst retailers.
Currently ECONT is the preferred courier company, providing desired conditions. With this in mind, the integration of your online store with ECONT becomes mandatory. And coupled with the fact that we offer such facilitations on this subject – saving effort, nerves and time using the module also goes in the "mandatory" section. If you want to have this module on your online store OpenCart, contact us.
If you want to learn more about our projects and the services we offer, you can do this here.